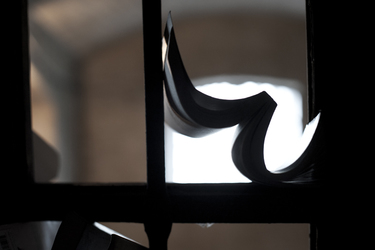 Junk Ensemble
CHILD PROTECTION POLICY
November 2023

Statement
Junk Ensemble is committed to practice that protects children and young people from harm.
Staff and volunteers in this organisation accept and recognise our responsibilities to develop awareness of the issues that cause children or young people harm.

We will endeavour to safeguard children and young people by:
Adopting child protection guidelines through a code of behaviour for staff and volunteers.
Sharing information about child protection and good practice with children, parents, staff, volunteers and volunteer involving agencies/community groups.
Sharing information about concerns with organisations that need to know and involving children and parents appropriately.
Following carefully the procedures for recruitment and selection of staff and volunteers.
Providing effective management for staff and volunteers through supervision, support and training.
Having a commitment to reviewing our policy and practice at regular intervals.
This policy will be reviewed on an on going basis and any changes will be finalised annually.
Junk Ensemble, Co-Artistic Directors: Jessica Kennedy, Megan Kennedy
Date: 7 November 2023
Introduction
Junk Ensemble was founded by joint Artistic Directors Jessica Kennedy and Megan Kennedy in 2004. Dedicated to creating works of unconventional and accessible dance theatre, Junk Ensemble is strongly committed to bravery within the work. They are equally committed to upholding the rights of children and young people as performers, participants and audience members for their work. Junk Ensemble is fully committed to safeguarding the welfare of all children, young people and vulnerable adults. We recognise our responsibility to take all reasonable steps to promote safe practice and to protect children, young people and vulnerable adults form harm, abuse and exploitation. Paid staff and volunteers will endeavour to work together to encourage the development of an ethos, which embraces difference and diversity and respects the rights of children, young people and vulnerable adults.
A child protection policy acknowledges that children are vulnerable and may be subject to harm or abuse. This document states what Junk Ensemble staff and volunteers will do to minimise the risks and what steps we will take to ensure the safety of children using our services. This policy and guidelines will help staff and volunteers to be clear about expectations, boundaries and procedures.
Legal Framework
Since the publication of the 1987 Child Abuse Guidelines by the Department of Health, the profile of child abuse as a social problem has risen considerably in Ireland. During this period, significant reforms have taken place in terms of legislation, policies and services established to promote the protection and welfare of children. The Child Care Act, 1991 updated legislation for the welfare and protection of children. In September 1992, the UN Convention on the Rights of the Child was ratified by Ireland and came into force on 21 October 1992. Health board community care services have been expanded considerably and management responsibilities for childcare and child protection have been reorganised. In 1993, Children First: National Guidelines for the Protection of Children were issued. Finally, key aspects of the Data Protection Act 1998 and its subsequent amendment, the
Data Protection (Amendment) Act 2003
also applies to working with children and youth.
Key Principles
This policy relates to children and young people up to the age of 18 years and vulnerable adults
[1]
.
The key principles underpinning this policy are:
The interests and safety of the child, young person or vulnerable adult are paramount
All children, young people and vulnerable adults should be treated fairly and with respect
All children, young people and vulnerable adults have the right to be protected from all forms of harm, abuse, neglect and exploitation
All children, young people and vulnerable adults have the right to express their views on matters that affect them.
All work carried out by Junk Ensemble staff must comply with both the
Children First: National Guidelines for the Protection of Children
and the
UN Convention on the Rights of the Child,
as follows.
Every child [young person or vulnerable adult] shall have the right to work and play in a safe and inclusive environment.
Every child [young person or vulnerable adult] shall have the right to freedom of expression; this right shall include freedom to seek, receive and impart information and ideas of all kinds, regardless of frontiers, either orally, in writing or print, in the form of art, or through any other media of the child's [young person's or vulnerable adult's] choice.
Every child [young person or vulnerable adult] shall have the right to rest and to engage in play and recreational activities appropriate to the age of the child and to participate freely in cultural life and the arts.
What is abuse?
Abuse of another person may be physical, sexual or emotional. Neglecting someone is also a form of abuse. Abuse may be actual or threatened: threatening to hit someone is abusive, so is actually hitting him or her.
There are four main categories of abuse as outlined in Children First: National Guidelines for the Protection and Welfare of Children. The following is a synopsis of the information contained in that document. For the full definitions please refer to Children First: National Guidelines for the Protection and Welfare of Children 1993 (pp.32-34).
1. Neglect
Neglect can be defined as being where the child suffers significant harm or impairment of development by being deprived of food, clothing, warmth, hygiene, intellectual stimulation, supervision and safety, attachment to and affection from adults, medical care....The threshold of significant harm is reached when the child's needs are neglected to the extent that his or her well-being and/or development are severely affected." (Children First p.31)
2. Emotional abuse
Emotional abuse usually happens where there is a relationship between a carer and a child rather than as a specific incident or incidents. "Unless other forms of abuse are present, it is rarely manifested in terms of physical signs or symptoms." (Children First p.31) Rather, it can manifest in the child's behaviour or physical functioning. Examples of these include 'anxious' attachment, unhappiness, low self-esteem, educational and developmental underachievement and uncooperative or hostile behaviour. "The threshold of significant harm is reached when interaction is predominantly abusive and become typical of the relationship between the child and the parent/ carer." (Children First p.32)
Examples of emotional abuse in children include:
• Imposition of negative attributes on children, expressed by persistent criticism, sarcasm, hostility or blaming;
• Emotional unavailability by the child's parent/carer;
• Unresponsiveness, inconsistent or inappropriate expectations of the child;
• Premature imposition of responsibility on the child;
• Unrealistic or inappropriate expectations of the child's capacity to understand something or to behave and control him/herself in a certain way;
• Under or over-protection of the child;
• Use of unreasonably harsh discipline;
• Exposure to domestic violence.
3. Physical abuse
Physical abuse is any form of non-accidental injury or injury which results from willful or neglectful failure to protect a child. Examples of physical injury include the following;
• Shaking
• Use of excessive force in handling
• Deliberate poisoning
• Suffocation
• Allowing or creating a substantial risk of significant physical harm to a child
4. Sexual abuse Sexual abuse involves the use of a child for gratification or sexual arousal by a person for themselves or others. Examples of sexual abuse include:
• Exposure of the sexual organs or any sexual act intentionally performed in the presence of a child
• Intentional touching or molesting of the body of a child whether by a person or object for the purpose of sexual arousal or gratification
• Masturbation in the presence of the child or involvement of the child in an act of masturbation
• Sexual intercourse with a child whether oral, vaginal or anal
• Sexual exploitation of a child... may also include showing sexually explicit material to children which is often a feature of the 'grooming' process by perpetrators of abuse
• Consensual sexual activity involving an adult and an under-age person.
All children have the right to protection from violent, threatening or degrading behaviour. Each child should be treated as an individual and should be encouraged to express their own needs and wishes. All children should be valued equally regardless of age, gender, race or ability. Children's complaints and concerns should be taken seriously and dealt with accordingly.
While many staff may never encounter an instance of child abuse, it is better to be prepared and alert. Staff must know how to recognise the signs and symptoms, and, if worried, who they should contact. No worker should tackle a case of child abuse alone.
Principles of Good Practice
All voluntary organisations working with children should:
Promote the general welfare, health and full development of children and protect them from harm of any kind.
Recognise that children have rights and treat them with dignity and respect
Raise awareness about what children are entitled to be protected from.
Adopt and consistently apply a thorough and clearly defined method of recruiting and selecting staff and volunteers.
Plan the work of the organisation so as to minimise opportunities for children to suffer harm.
Develop proper procedures in responding to accidents and complaints and to alleged or suspected incidents of abuse.
Establish links with parents and other relevant organisations.
Adopting these principles will help create an environment in which:
Children
are listened to, given a sense of belonging, and kept safe;
Parents
are included;
Staff
and
Volunteers
who work with children and young people are supported and protected.
A thorough assessment to identify risks will be carried out prior to every rehearsal, performance and/or workshop that involve children to ensure that children, young people and vulnerable adults using the performance area, dressing rooms and back stage areas for said activities are safe and comfortable. The following things will be checked prior to a group of children, young people or vulnerable adults use a space:
Is the room temperature suitable?
Is the room light enough?
Are the exits clearly identified and free from obstruction
Is the floor area free from obstruction?
Are there any potential trip, slip or other hazards?
Are the fire extinguishers clearly visible and unobstructed?
The member of staff leading the session/rehearsal, or another member of Junk Ensemble's staff present, must be made aware of fire evacuation procedure from the space they are using.
Preventing Abuse
In all Junk Ensemble projects involving children the welfare of the child is paramount. In order to reduce the likelihood of abuse taking place, Junk Ensemble staff and volunteers will be bound by the following guidelines:
Do not spend time alone with children away from others
Do not take children alone in a car, even for short journeys
Do not engage in rough physical games or 'horseplay'
Do not engage in sexually provocative games
Do not allow or take part in inappropriate touching of any form
Do not allow children to use inappropriate language without challenging them
Do not make sexually suggestive comments to or about a child, even in fun
Do not let allegations a child makes go unchallenged or unrecorded
Do not take children to the toilet or bathroom alone
Do not do things of a personal nature for children that they can do for themselves
If you do carry out personal care tasks for children, make sure that you have their parents consent. If you need to provide this kind of help in an emergency, be sure to tell their parents.
Supervision of children
When organising activities, make sure there is a detailed programme of activities, appropriate to meet the needs of all the ages in the group
Never leave children unsupervised
Have a plan of alternative activities in case of ie: changing weather conditions
Make sure there is written parental consent whenever necessary
Make sure parents are given full information about trips, activities and events
Make sure that those working with or supervising children are competent to do so
There must be at least one other adult present in a youth/children's workshop situation
Respect and encourage young people/children within the project
Never punish a child by hitting them, hurting them physically, or humiliating them in front of others
When project is taking place in hired location, be aware of the host group's child protection policy and procedure and adhere to it
Recruitment of Staff and Volunteers
Staff
Recruitment procedures for staff include:
The production of a detailed job description and personal specification setting out clear criteria for selection.
Advertising widely to ensure equality of opportunity for prospective applicants.
The submission of a written application form including a declaration of criminal record.
Short listing according to criteria set.
Interviewing to select the best candidate.
If the job requires the appointee to have substantial access to children or vulnerable adults a Gardaí check is required and the appointment will be subject to a satisfactory outcome of this.
Volunteers
Recruitment processes for volunteers include:
Satisfactory receipt of references.
Interview procedure and placement consultation.
Discussion of tasks, roles and skills and appropriate written information relating to these.
If the volunteer is to be placed on a project which will involve them having substantial access to children, a Gardaí check is carried out. The volunteer does not begin until the outcome of the check is known to be satisfactory.
Effective Management of Staff and Volunteers
Junk Ensemble is committed to ensuring that once recruitment, all staff and volunteers should be well informed, trained, supervised and supported, so that they are less likely to become involved in actions which lead to harm or could be misunderstood.
Induction
New staff and volunteers are given clear instructions on tasks and the limits that apply to them.
They will be made familiar with Junk Ensemble's Child Protection Policy and Code of Behaviour.
Supervision and Support
Staff are supervised under a line management system and management committee.
There is a clearly identified person within projects to supervise volunteers.
Supervision is regarded as a two way process whereby staff and volunteers have access to support and opportunity to reflect on what has been achieved and plan further actions.
Supervision provides an opportunity for staff and volunteers to share concerns, anxieties or worries about their work or the environment. These meetings may be formal or informal and should include opportunities for staff and volunteers to discuss issues of importance and identify training needs.
Training
Staff will be encouraged to undergo training to improve their contribution to the organization, ie: policy training as appropriate.
Volunteers will be encouraged to undertake relevant identified training to support their development and enhance skills.
Signs and Symptoms
Physical Abuse
Statistics
Bite marks
Bruises in places hard to mark i.e. behind ears, backs of legs, groin area
Bruises or marks consistent with either straps or slaps
Burns of all kinds that do not have an explanation consistent with marks. Cigarette burns are a particular worry.
Undue fear of adults, shown by ducking when approached (as if anticipating being hit)
Fearful watchfulness
Failure to thrive
Physical Neglect
Exposed to danger; lack of supervision
Inadequate / inappropriate clothing
Constant hunger
Poor standard of hygiene
Untreated illnesses
Emotional Abuse
Emotional abuse may occur by itself, or in conjunction with physical abuse. It may occur when a child is physically well cared for.
Overly withdrawn child
Overly aggressive child
Constant wetting or soiling
Frequent vomiting
Persistent rocking movement
Very poor language development
Inability to relate to peers or adults
Emotional Neglect
Emotional neglect is often more difficult to detect than physical neglect, but playgroup staff should be watchful.
Sexual Abuse
Physical Indicators:
Itching in the genital area
Soreness of the genital area
Unexplained rashes or marks n the genital area
Pain on urination
Difficulty in walking or sitting
Stained or bloody underclothes
Recurrent tummy pains or headaches
Bruises on inner thighs or buttocks
Behavioural Indicators
Frequent masturbation (many young children may masturbate occasionally for comfort/experimentation)
Inappropriate language for a pre-school child
Inappropriate sexual knowledge for a pre-school child
Making sexual advances to adults or other children
Wariness of being approached by anyone, possibly combined with a dazed look
Appropriate action when abuse is alleged
If someone discloses abuse to you:
Do.......
Stay calm
Listen rather than question
Give the person time to say what they want
Reassure them without making promises, and take what they say seriously
Record accurately in writing what has been said as soon as possible
Report to Junk Ensemble's Project Manager
Record your report
Don't.......
Panic or overreact
Promise to keep secrets
Ask for details of the abuse
Make the child repeat the story unnecessarily or question/interrogate
Try to deal with the problem of sexual abuse alone
Confront the person being accused of the abuse
Destroy evidence, ie: in cases of sexual assault
What is someone accuses you of abusing them?
Don't get into a discussion with them about it. End the conversation there and then as quickly and politely as possible.
Go to the project coordinator immediately and report it.
Expect to be suspended from duties pending an investigation.
Don't have any contact with the person alleging abuse, or their carers, relatives or friends until the investigation is over.
Confidentiality
We cannot promise not to tell anyone if we are told or suspect that a child has been abused. What is important is that the only people who are told are
those who need to know.
These may include other key staff and professionals such as the police and social services. They will usually include the child's parents. Staff and volunteers working for Junk Ensemble must inform the Project Manager when allegations of abuse are made, and it is this person's responsibility to notify other people.
Local Contact Information Sheet
Agency
Contact Details
Social Work Department
Principal and Duty Social Worker
Vergemount Hall
Clonskeagh
Dublin 6

Tel: 01 2365130/01 2808403
Fax: 01 2365139/01 2844995
Garda Central Vetting Unit


Racecourse Road 

Thurles 
County Tipperary 

Ireland 

Tel: +353 (0)504 27300 

Fax: +353 (0)504 27373
Health Service Executive
"Keeping Safe"
Information and Advice
Mary Tallon
Children and Families,
Training & Development,
Unit 4044
City West Business Campus
Saggart
County Dublin

Tel: 01 4691720
Fax: 01 4691728
Email: mary.tallon@mailm.hse.ie
---
[1]
A vulnerable adult is commonly defined as a person over the age of 18 years who is or may in need of community care services by reason of learning or physical disability, age or illness; and who is or may be unable to take care of him or herself, or unable to protect him or herself against significant harm or exploitation.